HEARTS FOR JUSTICE GALA
REGISTRATION PAYMENTS: Please download the registration form, fill out, and mail to Legal Aid with your check payment today!
OR: to pay your registration online with a credit card, click on the PayPal link above. After you are redirected to PayPal, place your curser at the end of 0.00 and type the total amount of your registration. Then click either Donate with PayPal, or If you don't have a PayPal account, click Donate with a Card. Fill in your information and click Donate Now. Legal Aid will send you an email confirming receipt of your online payment.
Hemming Morse LLP
presents


THE HEARTS FOR JUSTICE GALA 2018

Legal Aid's annual Hearts for Justice Gala will be held on Saturday, February 24, 2018 at John Ash & Co. at the Vintner's Inn, Santa Rosa.

The Hearts for Justice Gala is one of our most important fundraisers of the year due to the generosity of the members of the community, our donors, and volunteers. Thanks go to our Justice Sponsor Hemming Morse LLP; and to our Gold Sponsors Exchange Bank, JAMS and Spaulding, McCullough & Tansil, LLP. Special thanks to all of the local businesses and supporters who donate goods and services for the Live and Silent Auction.

Join us for a glamourous evening featuring a hosted bar, dinner, a Live and Silent Auction, live music by the PR duo and DJ dancing after dinner!

Event Sponsorships and Tables for Ten or Individual Registrations are available now! For more information contact us at info@legalaidsc.com


Thank you!!!

THANK YOU TO OUR SPONSORS!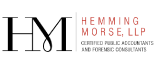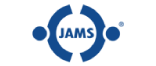 Lawyers With Heart 2015: (click here for more photos)